Ellenbrook
Coach Info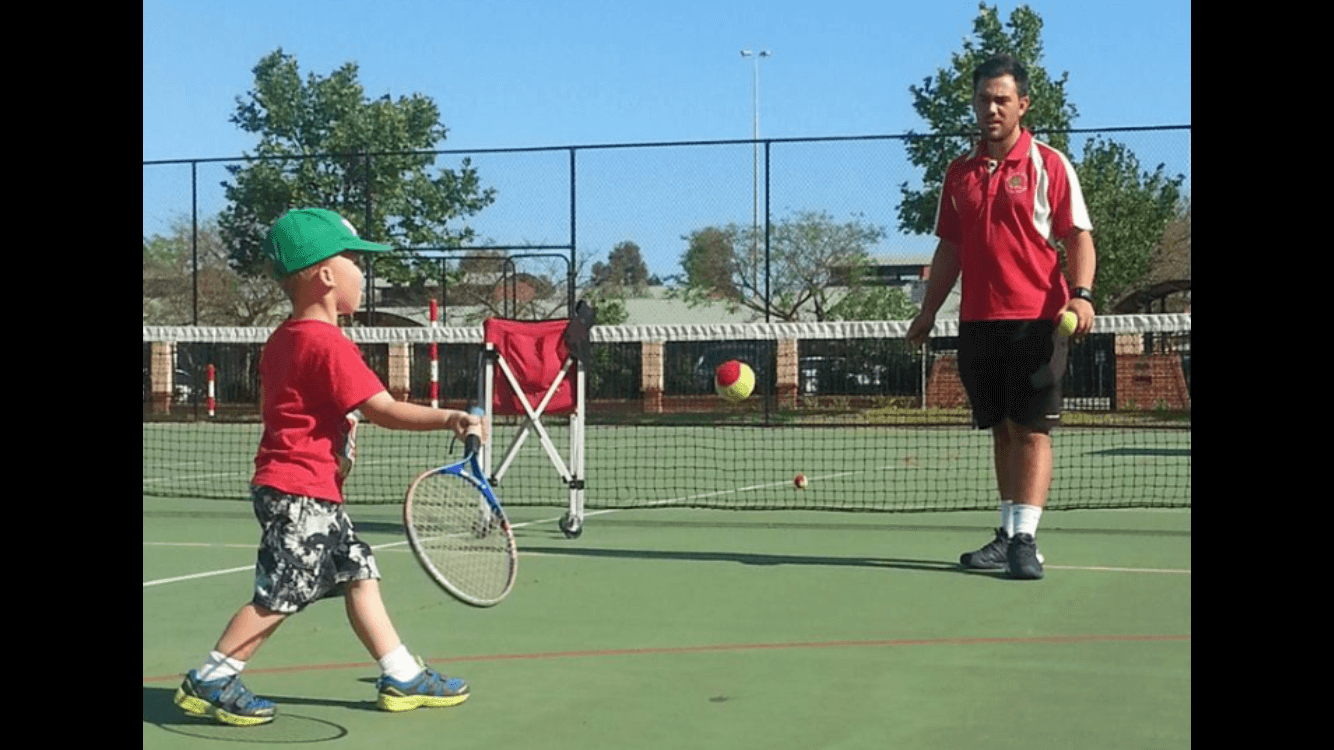 My name is Ryan Dhue and I am the Head Coach and Manager of Tiny Tots Tennis Ellenbrook. I am currently studying a Bachelor or Commerce majoring in Business Law and Law and Society at the University of Western Australia.
I began tennis at the age of 2 1/2 in the Tiny Tots Tennis program with the State Manager, Anthony as my coach. I remained in the program until I was 16 years old whilst playing competitively for Bayswater Tennis Club. I began coaching at Bayswater Tennis Club at 17 years old and worked with Anthony for 3 years before becoming Head Coach and Manager for Ellenbrook.
I have obtained my Junior Development Coaching Course through Tennis Australia and hold a current First Aid Certificate and Working with Children's Clearance. My program caters for Tiny Tots 3+, Mega Tennis 10+ and Group and Individual Private Lessons for children and adults 6 days per week.
My primary goal is for all my students to learn the basic motor skills required for both tennis and life. Tennis lessons not only improves a child's tennis skills but also assists in improving their confidence and self-esteem. We use age specific balls and racquets to aid in successful skill development. Groups are kept to a maximum of 6 per coach to ensure maximum participation and most importantly, all the kids are having FUN.
Contact Details
Name: Ryan Dhue
Mobile: 0405 162 224
Email: tttellenbrook@gmail.com
Mailing List
Want to stay up to date with enrolment information and receive our seasonal newsletters? Then email your name and suburb to tttellenbrook@gmail.com and I will add you to our mailing list.
Venues
Fortescue Place, Woodlake Village - Ellenbrook
MONDAY, FRIDAY AFTERNOONs AND SATURDAY MORNING

Aveley Primary School, Bolero Road - Ellenbrook
TUESDAY AFTERNOONS

Lowery Park, Eden Drive - Bullsbrook
WEDNESDAY AFTERNOONS

Payment
Chq (Chq payable to Tiny Tots Tennis Ellenbrook)
Cash (Please have correct change and payment slip together in a sealed envelope)
Online/Direct Debit (BSB: 036062 A/C No: 769995 )
(If paying online please put your child's name, venue and day of lesson as the reference e.g. William Saunders, Saturday, Bayswater).