Ellenbrook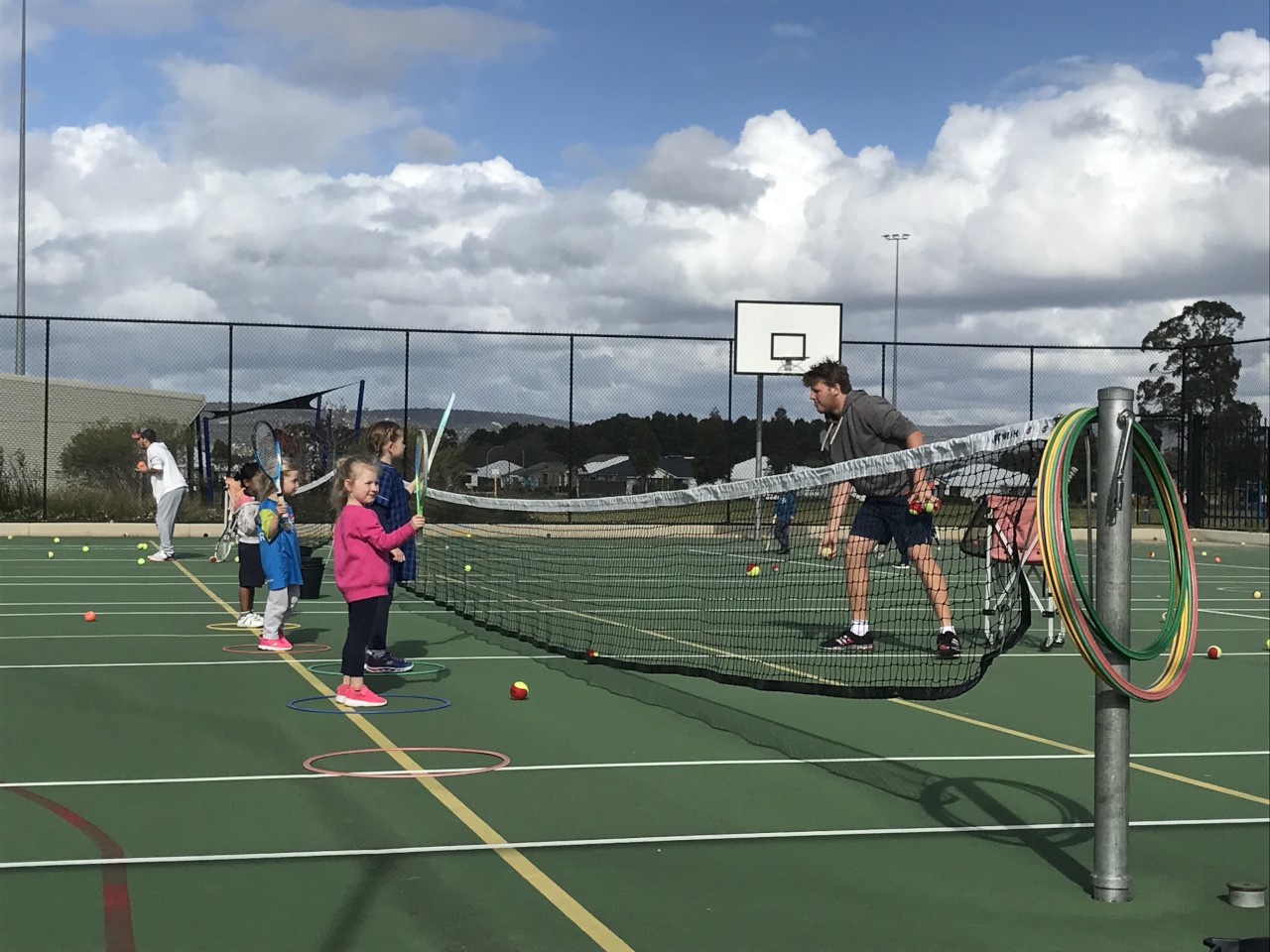 Coach Info
My name is Jak Kerrigan and I am the Head Coach and Owner of Tiny Tots Tennis Ellenbrook.
A little about me;
I began tennis at a young age at Bayswater Tennis Club with my younger sister & brother with Tiny Tots State Manager, Anthony Harbrow as our coach. I remained in the program and also played competitive pennants for Bayswater Tennis Club until I was 16 years old then moved to men's competition with Bayswater.
I attended Trinity College & played tennis all through junior & senior school and competed for the school in the first VIII tennis team. Whilst at school I began coaching at Bayswater Tennis Club at 15 years of age and worked with Anthony for 4 years before becoming Head Coach and Owner for Ellenbrook. Obviously young I do have great support from Anthony & my family.
I have begun a Bachelor of Commerce at Curtin University but currently deferred my studies to focus on my Ellenbrook Tiny Tots Tennis. I enjoy being outdoors with the kids and get great reward seeing them develop & love their tennis.
I have obtained my Junior Development Coaching Course through Tennis Australia and hold a current First Aid Certificate and Working with Children's Clearance.
Our Program;
Our program caters for Tiny Tots 3+, Mega Tennis 10+ and Group and Individual Private Lessons for children and adults 6 days per week. Our primary goal is for all our students to
learn the basic motor skills required for both tennis and life,
lay the foundations of tennis skills, concepts & techniques so that they can confidently & competently move to their next level,
to challenge them with to participate in a wide variety of balance, ball, racquet, midline, spatial awareness and agility skills - to name just a few!
Enjoy a non-competitive situation where they are successful, while challenging them to improve in their abilities
And most important of all HAVE FUN!!!
We use age specific balls and racquets to aid in successful skill development.
We believe tennis lessons not only improves a child's tennis skills but also assists in improving their confidence and self-esteem.
Groups are kept to a maximum of 6 per coach to ensure maximum participation.
We have a group of dedicated coaches to ensure we deliver a great service to all students.
We look forward to seeing you on the Court
Regards
Jak Kerrigan
Contact Details
Name: Jak Kerrigan
Mobile: 0423 677 435
Email: jak.tinytotstennis@westnet.com.au
Mailing List
Want to stay up to date with enrolment information and receive our seasonal newsletters? Then email your name & subject NEWSLETTER to jak.tinytotstennis@westnet.com.au and I will add you to our mailing list.
Venues
Fortescue Place, Woodlake Village - Ellenbrook
Monday, Friday Afternoons & Saturday Morning

Aveley Primary School, Bolero Road - Aveley
Tuesday & Thursday Afternoons

Lowery Park, Eden Drive - Bullsbrook
Wednesday Afternoons

Payment
| | |
| --- | --- |
| CASH | (Please have correct change and payment slip together in a sealed envelope) |
| EFT | BSB: 066132 A/C No: 11068402 (If paying online please put your child's name, as the reference e.g. Chadd Kerrigan) |
Downloads